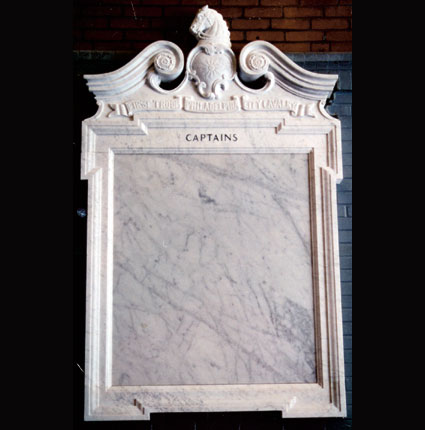 Welcome to the realm of traditional stone carving
If your search has directed you to this website then it is likely that you either have an interest in traditional stone carving or you have a need for a classically trained stone carver.
For the architect, builder, designer or restoration specialist I offer sculptural reproduction and restoration of historical stone ornamentation in marble, slate and limestone. I also model and carve contemporary design elements per architectural specification.
I am a consultant, specializing in the proper historical methods of fabricating and setting dimensional stone and the restoration of sculpture. I also offer sculpture and stone carving classes for the beginner to the journeyman level. For other sculptors who are not stone carvers, I offer my services to transfer their models for them into their choice of stone.
Trained in the
Italian Tradition
Serving the Architectural
and Sculpture Community
SINCE 1974